About Us -
Mission Statement
Blending physical fitness with social networking.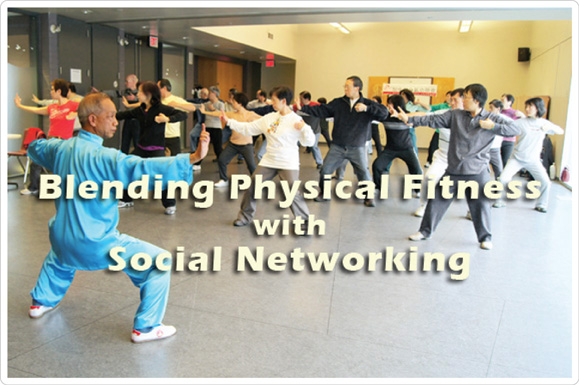 Welcome to the Canadian Chinese Health Qigong Organization. We are a non-profit group whose mission is to help foster an active lifestyle for older adults in the Greater Toronto Area through physical fitness and community building. Espousing the Chinese morning exercise tradition, we advocate the blending of sport with social networking. The familiar imagery of large middle age and elderly groups exercising together in parks is difficult to reproduce in the Toronto climate and lifestyle; however, we can adapt this spirit to our local tempo by sharing with the community benefits of practicing health qigong – a traditional health maintenance exercise.

Our motto, "Active Living, Pep in Moving", is an attitude. It's inspired by friends we've made in the qigong community, whose unceasing motivation to get outside and sincere joy in social participation seem to increase with age. In that same spirit, we believe physical fitness is accessible for everyone regardless of age or background. Most importantly, we believe that one should have fun while pursuing it. Thus, we organize our weekly health qigong class as both a time for physical exercise and a congenial place to meet friends in the community.