About Us -
Awards and Recognition
2017 City of Toronto Volunteers Award
On November 1, 2017, the 2017 Volunteer Recognition Celebration was held at the Parkway Forest Community Center by the City of Toronto. President Edward Ho and vice president Angela Ho were invited to attend the event. Both received volunteer service awards.
In addition to receiving service awards, dinner was served with fine food and entertainment programs. Besides meeting old friends, some new friends were made too. Both had taken a photo with one of the hosts Mr. Mark Mackey. See attached photograph.
2011 City of Toronto Volunteers Award
On October 21, 2012, City of Toronto's Parks, Forestry and Recreation Department hosted a party to celebrate local volunteers with outstanding achievements in the delivery of services to their community. Our President Mr. Edward Ho and Vice-President Angela Ho were invited to this event and received the "Volunteers are Gold" certificate as recognition for their generous contribution of time and effort to provide opportunities for residents to become engaged in their communities.

Both Edward and Angela felt honored to participate in this event. They met with old friends, Paul Huang, president of Golden Times Group Inc. and weekly magazines "Green Life" and "Chinese Real Estate Weekly". They also made new friends from Hong Kei Group who also service Cummer Park Community Centre. They were very excited to meet York Centre City Councillor Maria Augimerie. They had delicious dessert and beverages; took many photos. They really had a wonderful time.
2010 City of Toronto Volunteers Award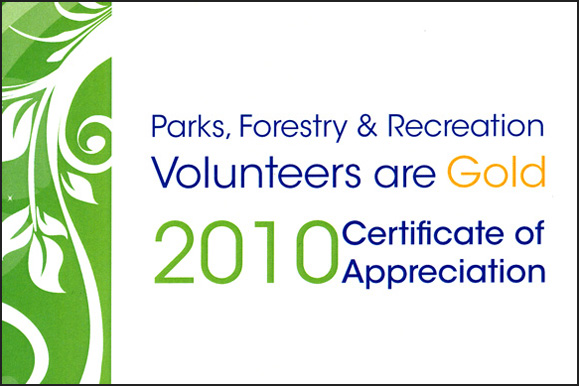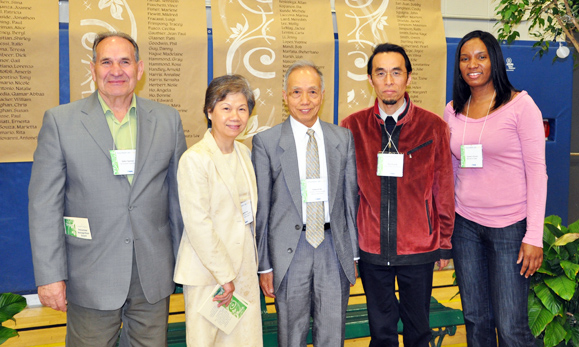 On May 4th 2011, the City of Toronto (Parks, Forestry & Recreation Department) presented Certificates of Appreciation to CChealthqigong directors Edward and Angela Ho for their volunteer work at Cummer Park Community Centre.

This recognition is an affirmation of the Canadian Chinese Health Qigong Organization mission - that is community building through group fitness for older adults living in Toronto.