Classes -
General Information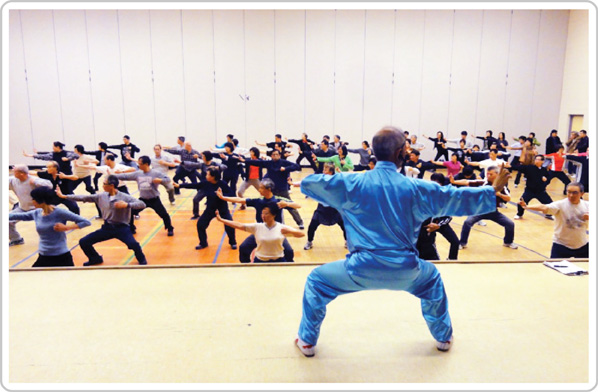 About the facility:
Cummer Park Community Centre is located on Leslie Street, between Finch St. East and Steeles Ave. It is a well maintained facility with water fountains and clean washrooms. Free parking is plentiful on premise. It is also reachable by public transit TTC Leslie bus #51.
Preparation for class:
Even though Health Qigong is a gentle exercise, it is not uncommon to get a little sweaty by the end of class. Therefore, we recommend our members to bring a small towel and their own water bottle for convenience. It is not necessary to wear a qigong uniform. Clothing should be loose and comfortable to allow for a wide range of movements. Most importantly, we are here to have fun, so, feel relaxed and always learn at your own pace.
Other Health Qigong Classes in the GTA
CChealthqigong instructors also teach Health Qigong in various community centres in the Greater Toronto Area, including: Oriole Community Centre, Yee Hong Centre for Geriatric Care, Mon Sheong Community and Volunteer Services Centre, Carefirst Seniors and Community Services Association in Scarborough, Markham, Richmond Hill and Downtown Toronto. Please see schedule for detail.