3rd Toronto Health Qigong Duan Examination
July 8, 2018.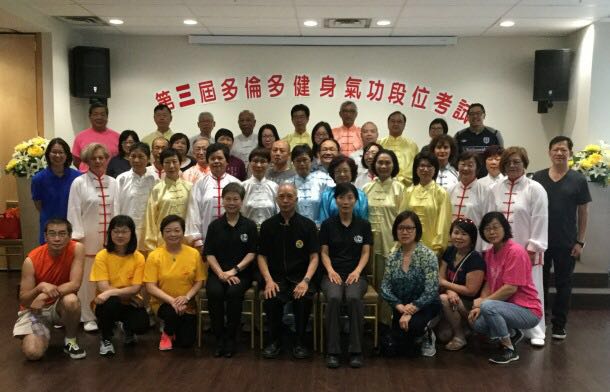 Honoured by the International Health Qigong Federation, the Canadian Chinese Health Qigong Organization (CCHQO) hosted the 3rd Toronto Health Qigong Duan Examination on July 8th 2018 at the headquarters of Carefirst Seniors & Community Services Association.

The Judge Panel was led by the President of CCHQO, Mr. Edward Ho and includes Vice President, Angela Ho and Instructor Stella Ng.  24 Health Qigong Practitioners in total passed the Duan Examination, of which one passed Second Duan and 23 of them passes One Duan.

Group photo above was taken after the Duan Examination to commemorate the successful event.