2017 Christmas Celebration Party
December 13, 2017.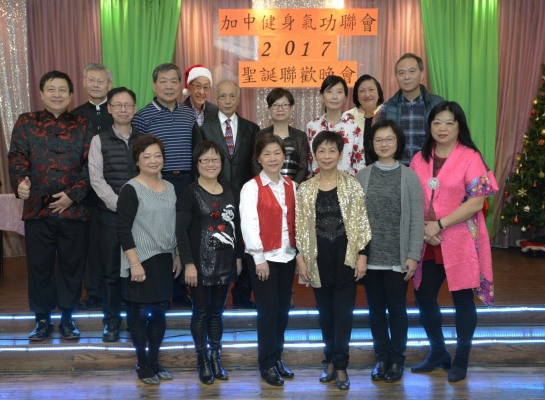 On December 13, 2017, CCHQO held the 2017 Christmas Celebration Party at the Century Palace Restaurant. We had 26 tables with 260 participants. Santa Claus came to celebrate Christmas with us. That was the first time we used a mobile app to do our lucky draws.

In addition to tons of prizes, we had many exciting programs including the demonstration of Health Qigong Ba Duan Jin and Yi Jin Jing by the medal holders of the 7th World Health Qigong Tournament & Exchange. Besides Health Qigong demonstration, we had Kung Fu performance, magic shows and line dancing. Everybody had fun during the party.