Year of Rooster Chinese New Year Party
February 18, 2017.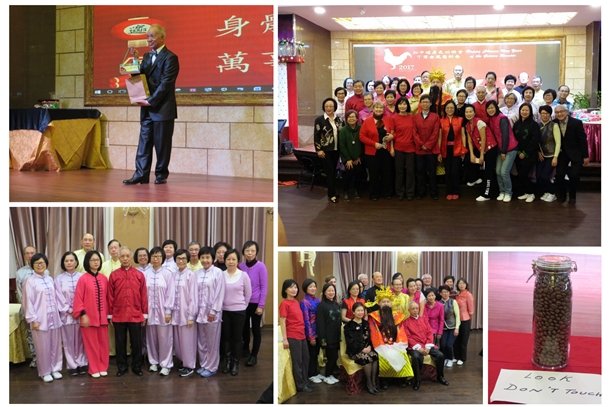 On February 18, 2017, CCHQO organized the year of Rooster Chinese New Year Party at the Royal Fine Dining Restaurant & Banquet. We had 29 tables of 290 guests.
The God of Fortune started the program by giving out red pockets. The other wonderful programs included Guzheng solo, singing in English and Chinese songs, line dancing, magic show and Tai Chi sword performances as well as guessing the number of chocolate beans in the glass bottle and a rich prize drawing.
Everybody exchanged their greetings to each other, wishing good health and prosperous. The Chinese New Year party was full of festive atmosphere of the Lunar New Year.