1st Toronto Health Qigong Duan Examination
November 27, 2016.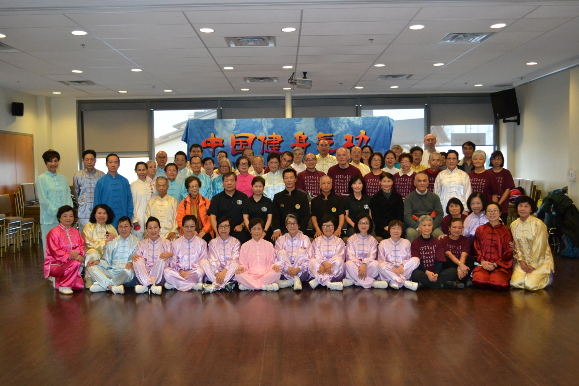 A referee team of 4 judges led by Dr. Niu Aijun who came from Chinese Health Qigong Association, other judges were from Canadian Chinese Health Qigong Organization, they were Edward Ho, president of CCHQO (Five Duan Holder), Angela Ho, VP (Five Duan Holder), Stella Ng (Four Duan Holder), Henry Chan (Three Duan Holder).
51 candidates passed the Duan Examination. 3 of them passed Three Duan, another 3 passed in Two Duan and 45 passed One Duan. Angela Ho chose 8 outstanding candidates and Dr.Niu awarded them with souvenirs that he brought from China. The event was extraordinary successful. The above group photo was shot after the Duan Exmination.