Catch Up on Latest CChealthqigong News
Health Qigong Competition, New Class, International Health Qigong Federation
Congrats to Team CChealthqigong!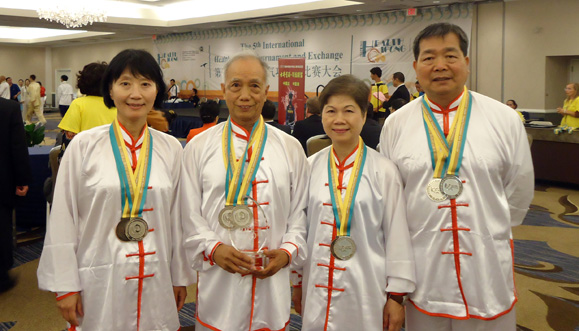 In August, 2013 Chairman Edward Ho led our CChealthqigong team to win multiple medals at the 5th International Health Qigong Tournament and Exchange. In the team category, we won second place in Liu Zi Jue. In the individual categories: Edward received Silver in both Liu Zi Jue and Wu Qin Xi; vice-chairlady Angela Ho won Silver in Liu Zi Jue and Bronze in Yi Jin Jing; Instructor Stella Ng won Silver in Liu Zi Jue and Bronze in Wu Qin Xi; Instructor Henry Chan won Silver in Liu Zi Jue and Yi Jin Jing. Both Angela and Henry passed their Health Qigong Technical Degree Exams, becoming certified "Five Duan" and "Two Duan" respectively. Congratulations to our team for their excellent performance.
New Sunday Evening Class in North York
CChealthqigong is happy to announce a new Sunday Evening class at Oriole Community Centre in North York. Instructors Stella Ng and Henry Chan are teaching Yi Jin Jing currently. Please call or email us for inquiries.
Date: September 29 - December 22, 2013
Time: 6:45 - 8:15pm
Location: Oriole Community Centre (2975 Don Mills Road)
International Health Qigong Federation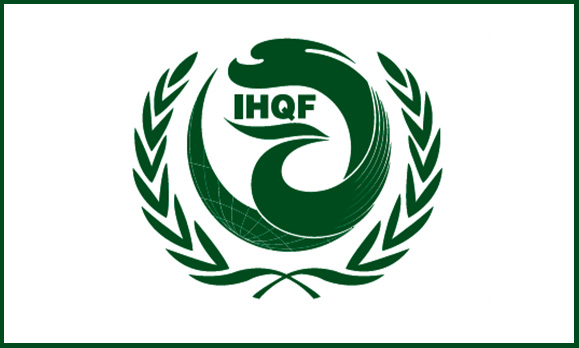 Saving the best news for last, we would like to let you know that the Canadian Chinese Health Qigong Organization has become an official member of the International Health Qigong Federation (IHQF). This will expand our involvement and ability to promote Health Qigong in both local and international communities.

IHQF is the global governing body of all Health Qigong organizations with Beijing, China as its official seat. IHQF's role includes organization of international competition, tournament and relevant activities; establishment and regulation of the international technical standards of Health Qigong; administration of Health Qigong athletes, coaches and judges; development of scientific research in Health Qigong; promotion of relative industries of the IHQF.